Associate Program
Over 100 women and men in the US and Jamaica have said "yes" to the Servants of Mary charism of compassionate presence. They are Associates with the Servants of Mary.  Associates are invited to share in prayer, faith sharing and ministry.  What creates community between Sisters and Associates is a shared faith, the desire to deepen one's spiritual life and to share in ministry.
The foundation of our Community began with a Marie Guyout and her friends in rural France who came together to provide education for the girls of a local village.  These women came together out of a desire to share in prayer and a ministry that would expression their compassion for others.  Our Associates share the same desire as the lay women who began our Congregation years ago.
Who is an Associate?
An Associate is a woman or man, married or single, young or old, who resonates with the Servants of Mary/Servite charism of compassion. An Associate has a desire to connect with the community, to grow personally and spiritually and to deepen her or his own expression of compassionate presence.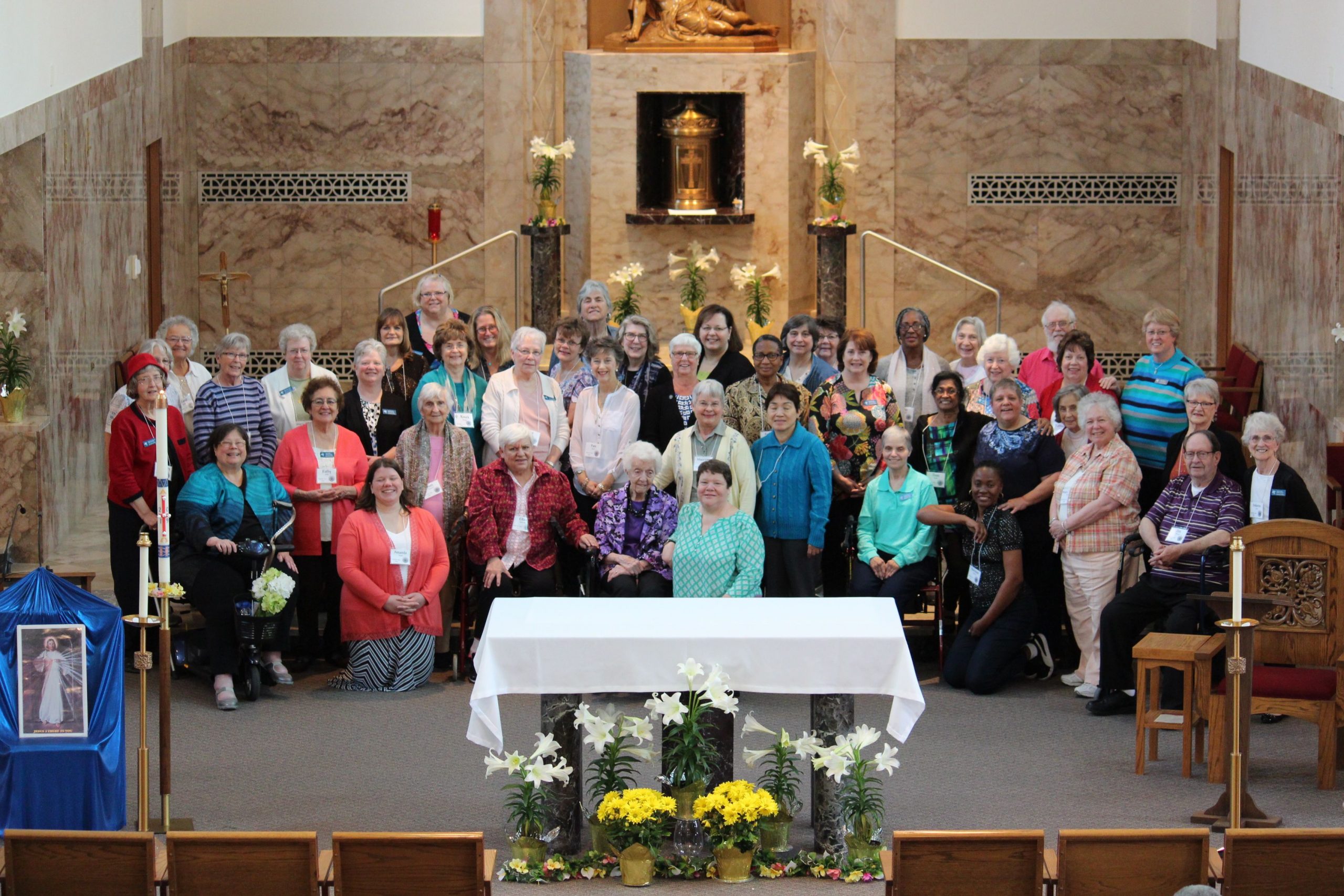 How is community formed between Associates and Sisters?
Both Sisters and Associates gather regularly to share their lives through spiritual, personal and social gatherings. Some Sisters and Associates work together in their ministries. Becoming an Associate begins with establishing a relationship with the Servants of Mary/Servite Community. Through shared prayer, community, and ministry experiences, Associates come to more fully understand the charism and mission of the community. Associate membership is formalized after a period of discernment and prayer that typically lasts one to two years. Find out more about  Servants of Mary Associates by contacting the Associate Office or give us a call at 402.951.3066