The Servants of Mary Sisters
Our US/Jamaica Community includes Sisters originally from Illinois, Iowa, Jamaica, Michigan, Nebraska, New York, and Oregon.
Sisters have served in Arizona, Colorado, Florida, Illinois, Iowa, Jamaica, Kansas, Kentucky, Michigan, Minnesota Nebraska, New Jersey, New York, North Carolina, Oregon, South Dakota, the United Kingdom, Washington, and Wisconsin.
Our Sisters have taken vows that have called them to a life of living out the Gospel through their ministries and the lives that they live.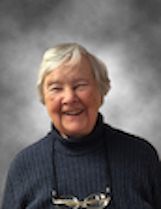 Sr. M. Juliana Fitzpatrick